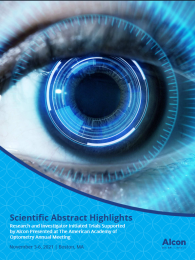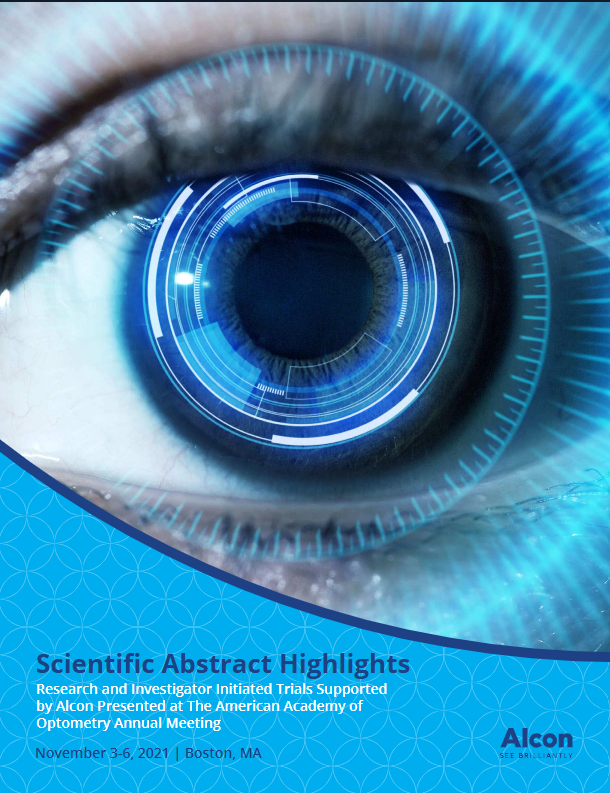 Alcon's commitment to science-based innovation continues through a series of 16 posters and papers from studies executed by Alcon or through independent research grants sponsored by Alcon. These scientific presentations will be shared at this year's American Academy of Optometry (Academy 2021) Meeting.
The scientific program at Academy 2021 includes several presentations on the unique water gradient monthly contact lens, TOTAL30® (lehfilcon A). Plus, there are several new studies on PRECISION1® and more.
View our Scientific Abstract Highlights for Alcon sponsored scientific presentations at Academy 2021. In addition, our team of medical science liaisons, medical directors, and staff will be available virtually to answer questions. Alcon, as usual, is proud to sponsor independent continuing education.
See product instructions for complete wear, care and safety information. 

© 2021 Alcon Inc.      10/21      US-DT1-2100103