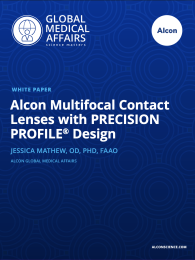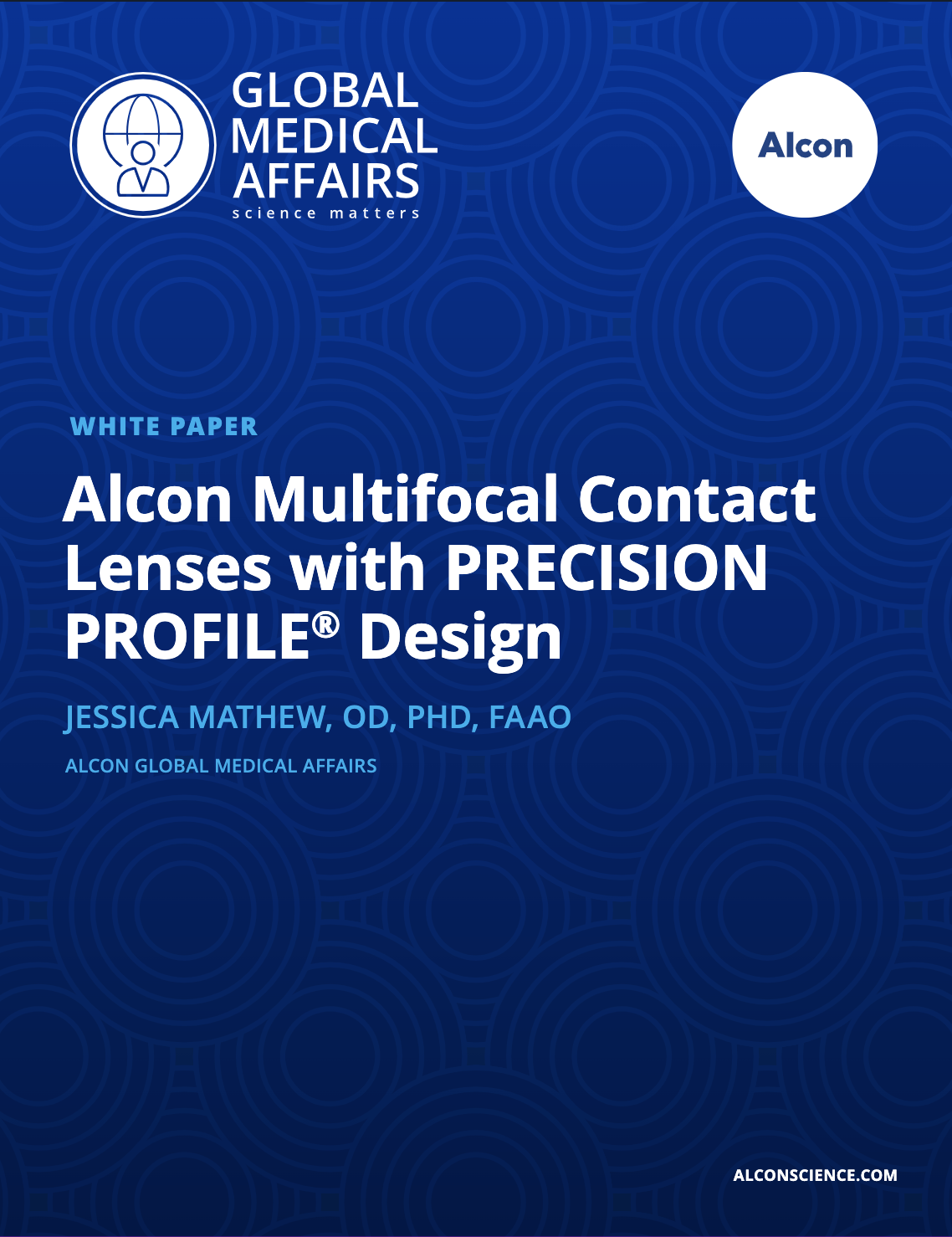 KEY TAKEAWAY POINTS
• The PRECISION PROFILE® Design on Alcon multifocal contact lenses is a center-near aspheric design with a smooth power profile, changing continuously from the center of the lens to the periphery of the optic zone.
• Literature does not support basing multifocal optic zone designs on pupil size relative to refractive error or age.
• Alcon multifocal contact lenses with the PRECISION PROFILE® Design are pupil size independent, and clinical data has demonstrated that pupil size did not affect visual performance or the number of lenses required for a proper lens fitting.
• The PRECISION PROFILE® Design makes Alcon multifocal contact lenses easy to fit and allows for a 96% success rate using two lenses or less per eye (at the initial visit) with a simple 2-step fitting process.
• Using a new, same day manifest refraction that maximizes plus for distance and minimizes ADD power is critically important for a successful initial lens fit.
• Automatically adding +0.25D to the vertexed distance manifest refraction before picking the initial trial lens and then starting the contact lens over-refraction with +0.25 will help ensure the distance power is maximized for plus.